If there are several bottles around you and you cannot easily tell which one is yours, there's a quick way to know which bottle is yours using the app.
Open INGO Health and go to the Dashboard tab and tap on your bottle's icon.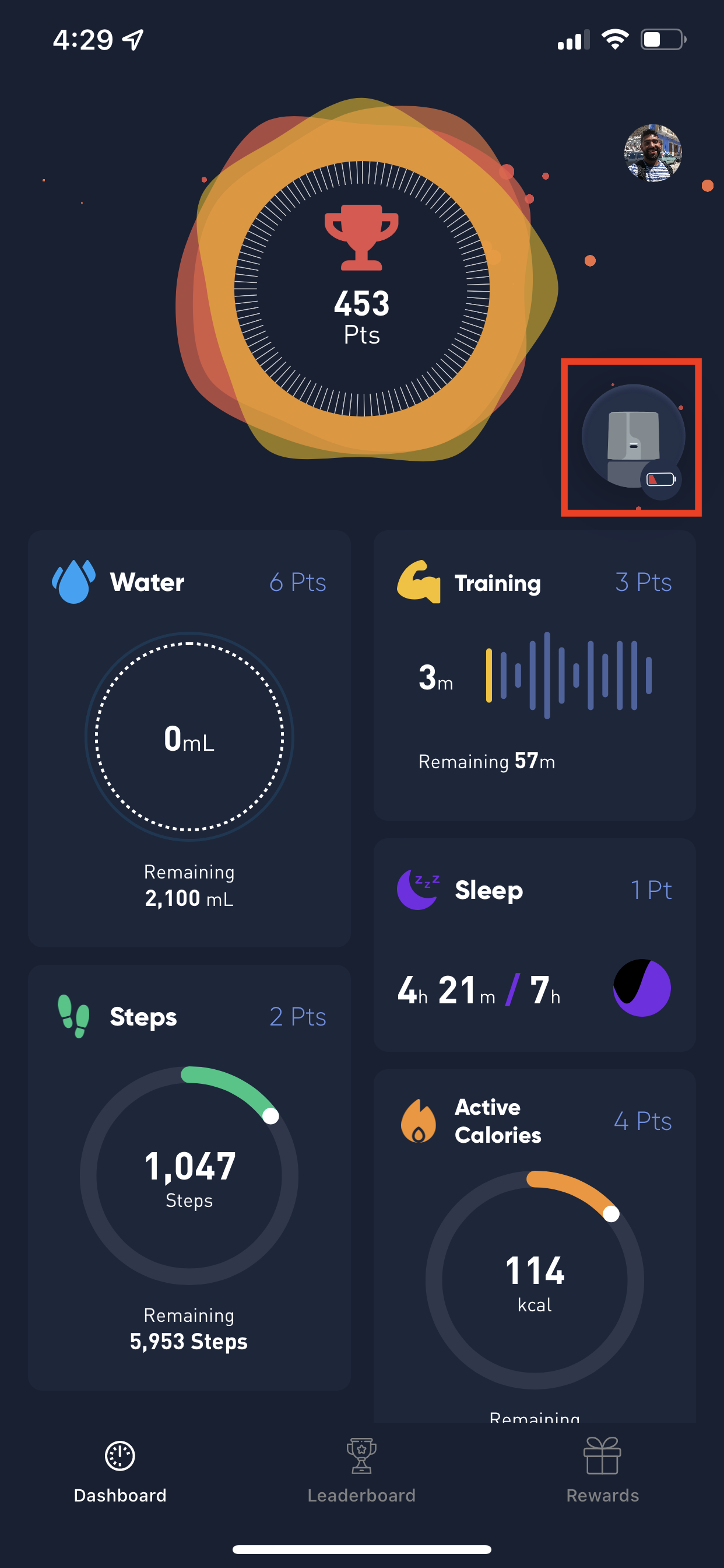 Then tap "Spot my bottle".
Your bottle's LED indicator will flash repeatedly in blue to help you easily identify it.